✨ BONUS GIFT: Solar Energy Box ✨
Sign up for a 3, 6 or 12-month subscription and get our Best selling Solar Energy Box as a bonus gift!*: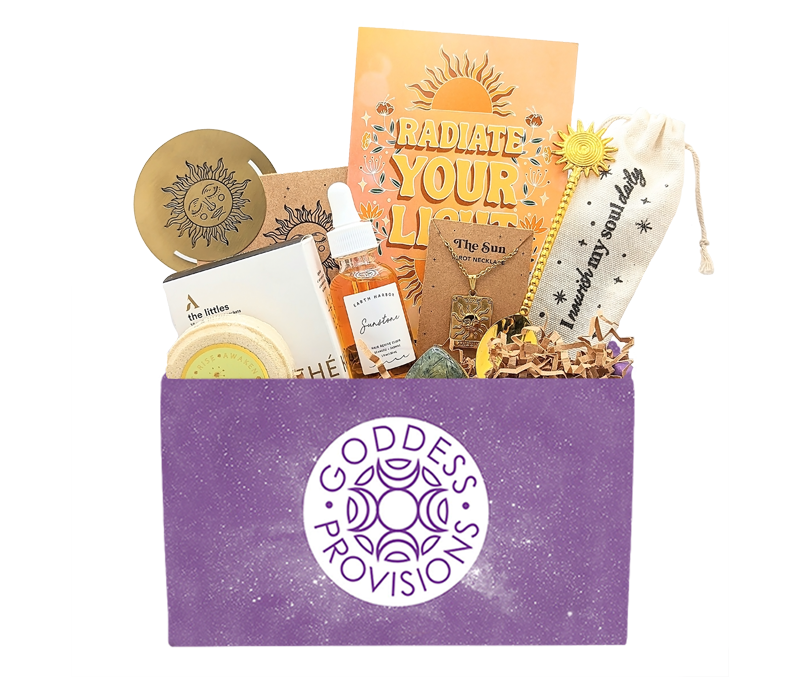 Our June 2022 Solar Energy Goddess Provisions Box contains $110+ of supplies to help you welcome the warm energy of the sun into your life.
Shipping to United States is FREE.
Canadian shipping is $15, International is $25.
100% vegan & cruelty-free.
Cancel or pause any time.
*The Solar Energy Box ships separately right away.