The Sacred Cycles Oracle Deck
A 50-card oracle deck with guidebook designed to help deepen your relationship with your body's wisdom, the Moon's phases, and the rhythms of Earth's Sacred Cycles.
Embrace Your Inner Cycles
This journal was created for all cyclical beings, regardless of having a monthly bleed. We hope it inspires you to connect with nature and your Sacred Cycles, bringing you guidance along the way.


---
---

Connect with your inner cycles and the natural world around you with this interactive journal designed to teach you about your Sacred Cycles and how to track them.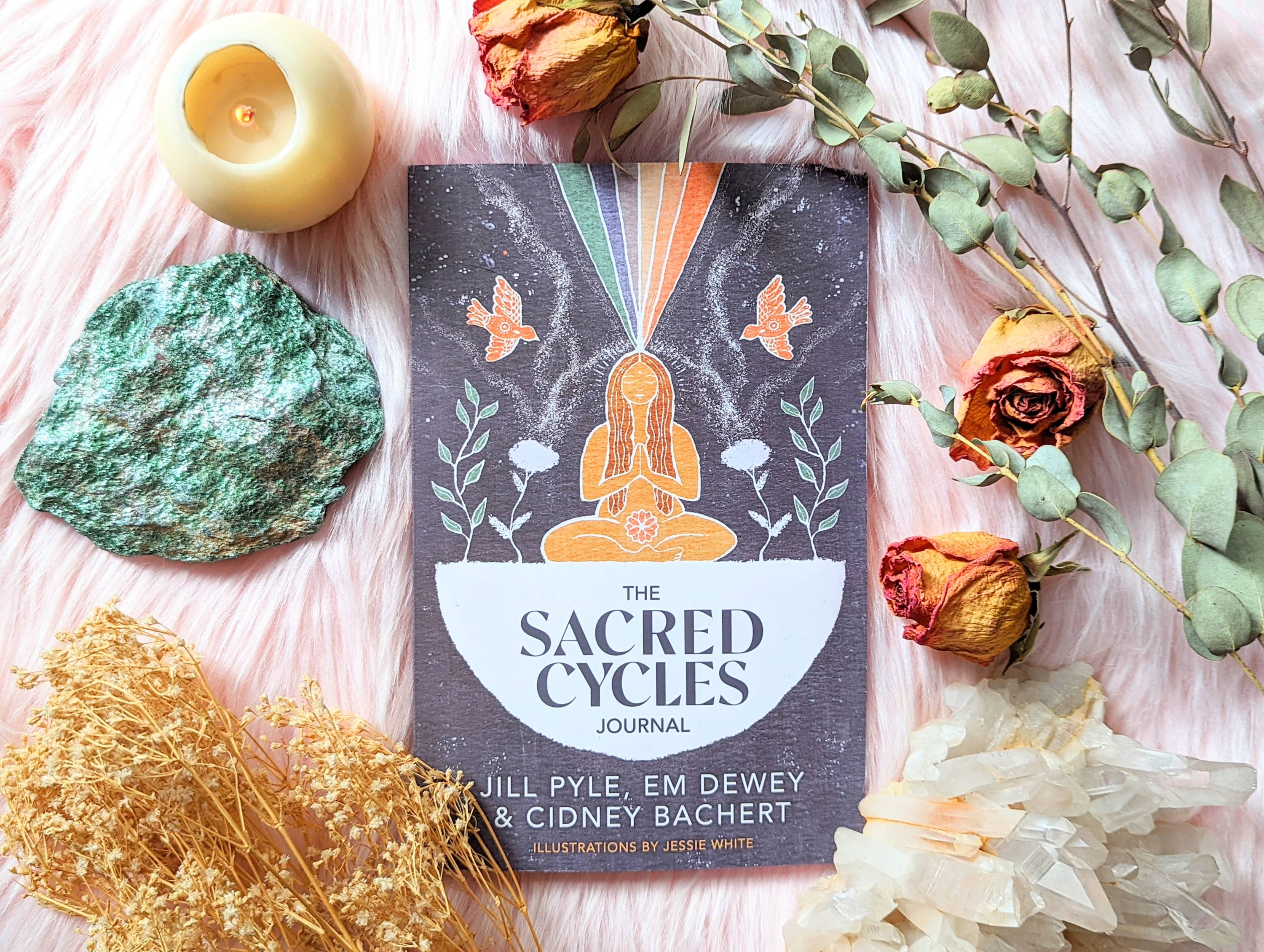 Sign up to receive our FREE Art & Magic of Cycle Tracking Guidebook!
Enter your email below to access your free guidebook.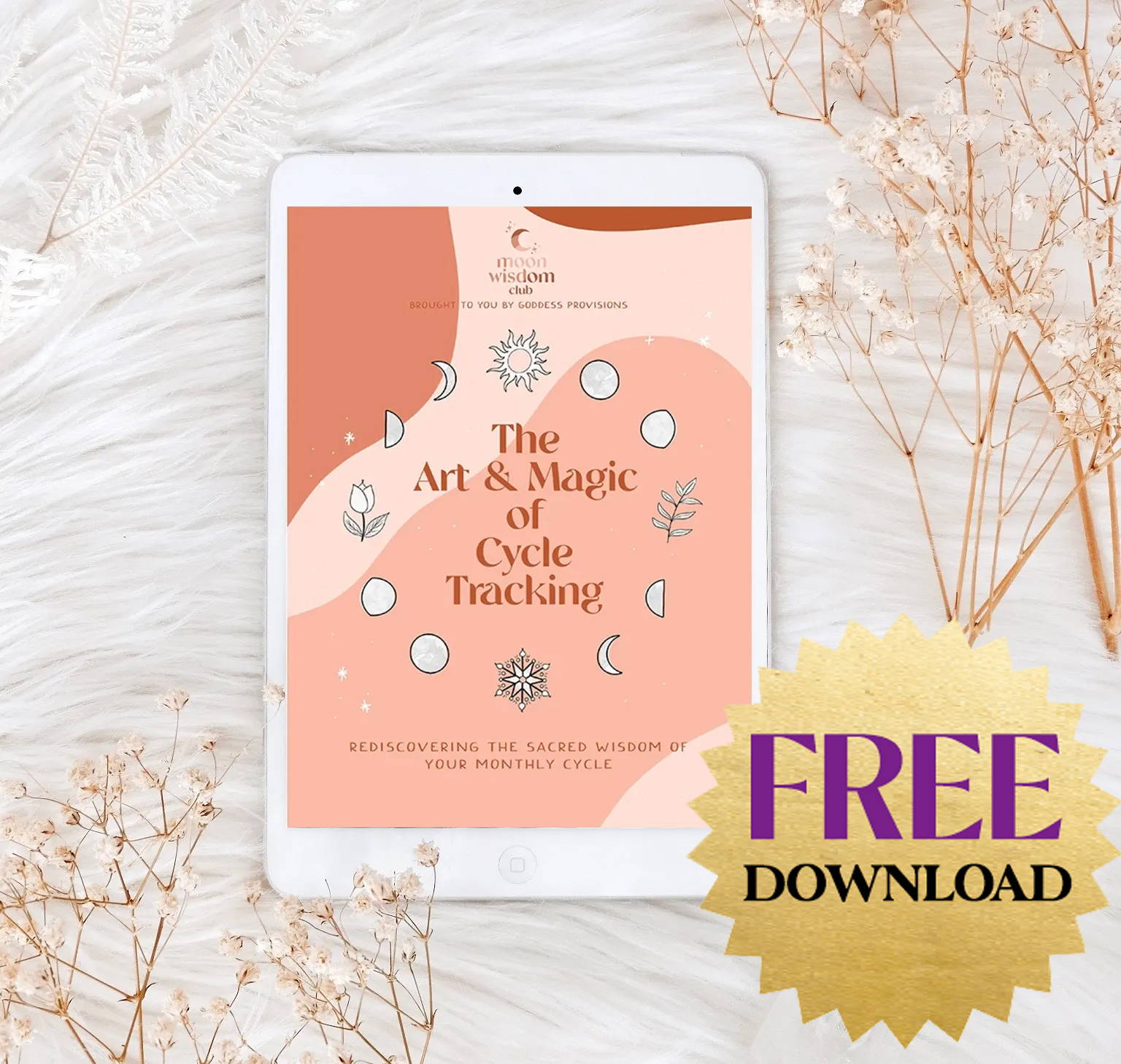 We are experiencing collective growth, and it is here that we are being called to remember our ancestors, our roots, and our traditions. Through each Moon phase, season, and internal shift, there are lessons to be learned. This deck was channeled and created to help the user tap into the traditional wisdom accompanying these cyclical changes. It is important to remember that we all experience these changes on some level, and it's through these experiences that we can learn and grow together.

Allow this deck to take you on a journey inside your mind, body, and soul. Connect with nature and its patterns, and soon you will notice changes that arise within you. It is here that we begin to return to our Source. Pick a card a day to become inspired and devote time to learning each card, or pull a spread for insights on what you are experiencing in the present moment. Place specific cards on your altar space during each phase of the Moon or menstrual cycle to honor the shifts that are taking place. Use this deck in a way that serves you the best and embrace all of your sacred cycles.

Learn about the energetics accompanying a menstrual cycle and consider your natural cycles, regardless of having a monthly bleed.
.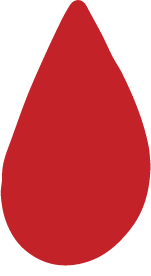 Receive guidance from the four seasons and the celestial bodies, and reflect on how you can apply that knowledge throughout the whole year.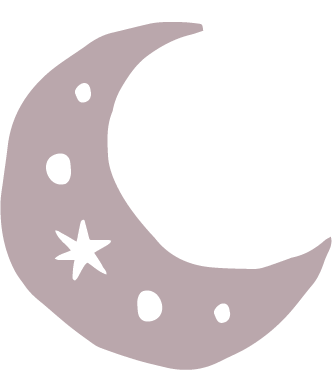 Turn to plant and animal allies to understand their resiliency through nature's cycles and how you can apply it to your life.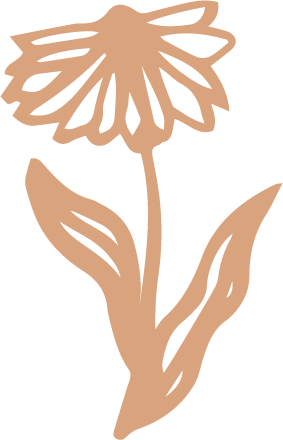 Consult the teachings of each of the cycles of life that we experience and think about the inner wisdom you've acquired.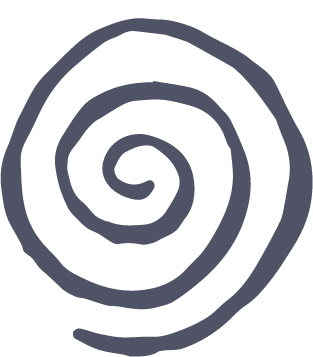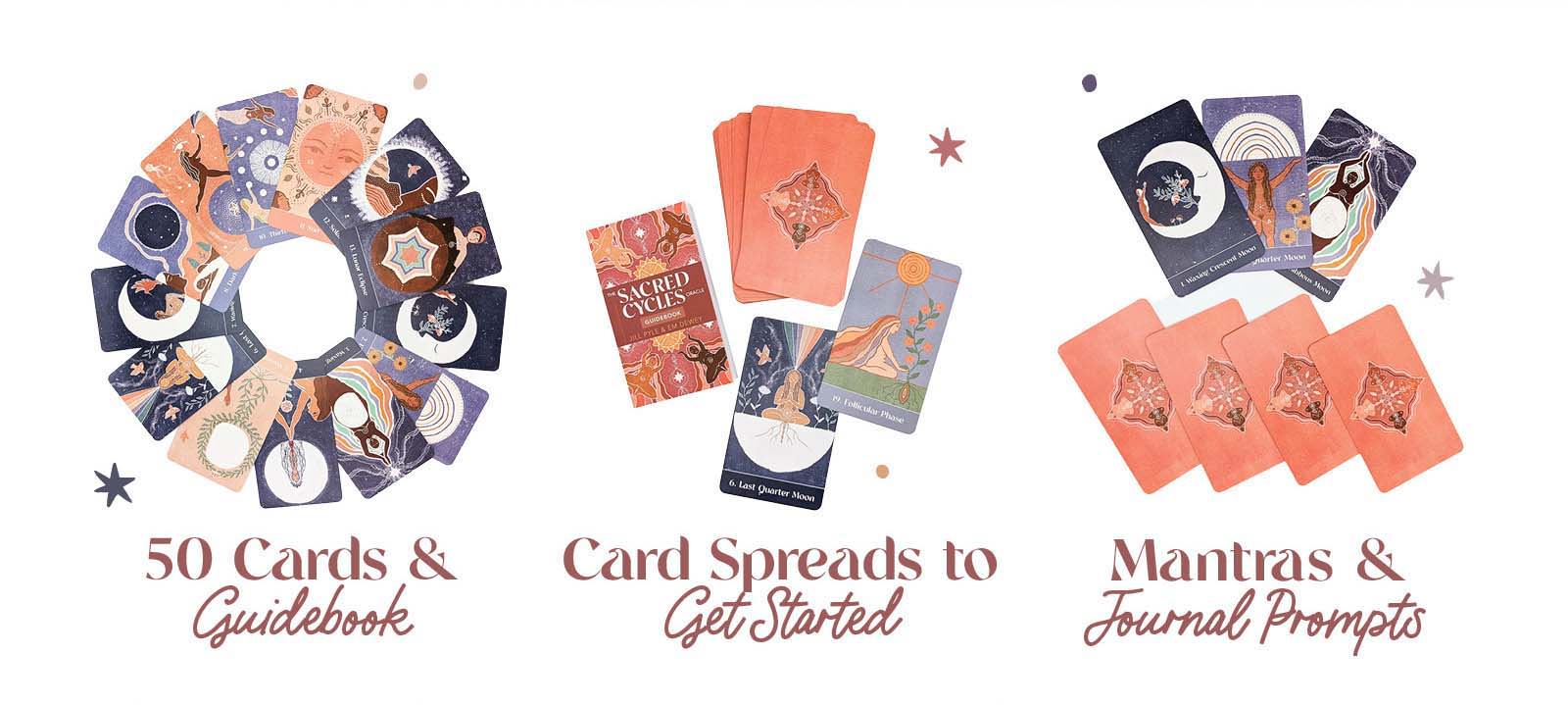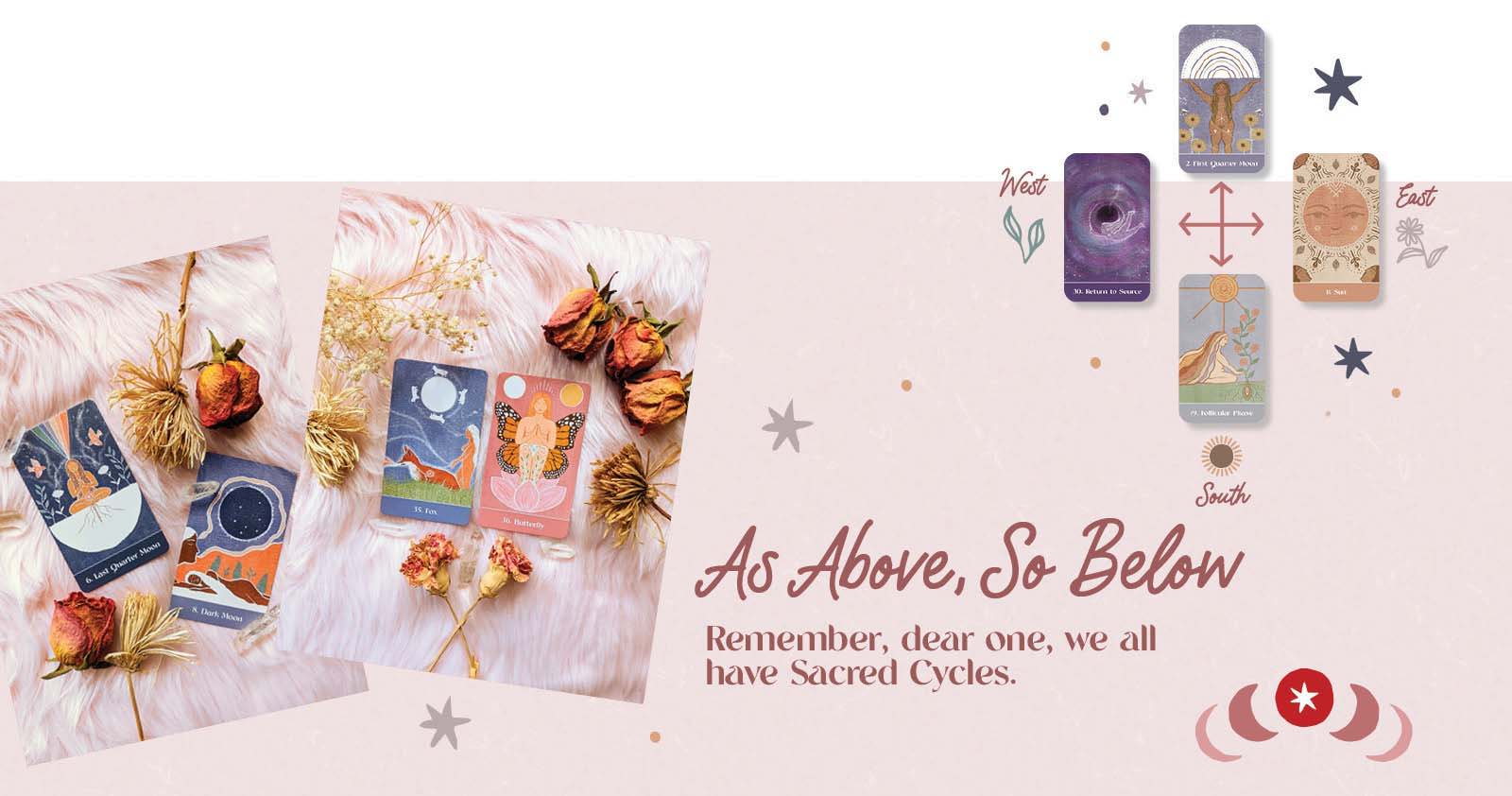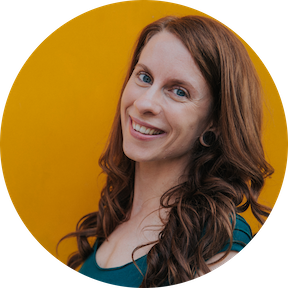 Jill Pyle, Co-founder of Goddess Provisions

Jill is Co-founder of Goddess Provisions, a community that provides resources and tools for people looking to connect with their divine feminine nature, deepen their spiritual practice and journey within. Through cosmic downloads, she is guided to create offerings that help raise the vibration of the planet and push the consciousness evolution movement forward. Jill is also the author of The Sacred Self-Care Oracle Deck.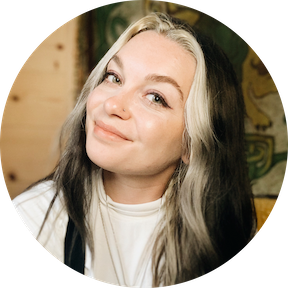 Cidney Bachart, Copywriter
Cidney is the Copywriter at Goddess Provisions. She is a creator, wordsmith, and advocate for access to holistic care. Through the written word, she hopes to inspire others to learn more about their bodies and the magic that everyone can produce. She is passionate about helping others find their zest for life while also developing a healthy and healing relationship with their inner cycles. Cidney is also a certified yoga instructor and Reiki practitioner.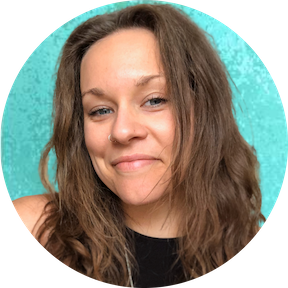 Em Dewey, Creator of Garden of the Moon

Em is the creator of Garden of the Moon, where she offers menstrual cycle support and education. She creates herbal "Cycle Support Kits'' and digital resources for folks craving a more positive relationship with their periods. Em is passionate about working with the lunar calendar, cycle tracking and teaching people how to use their body as a compass so they can reconnect with their innate wisdom. Em is a certified herbalist and holistic health coach.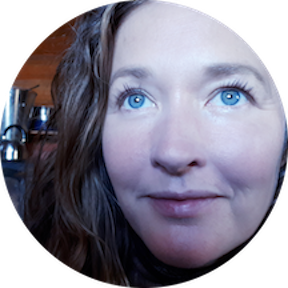 Jessie White, Illustrator

Jessie, also known as Jayanti, is an artist based in Canada who creates unique illustrations that act as a prayer, planting seeds and spells to bring healing to our planet. Her work, which is displayed at @seedsofspells on Instagram, is incredibly diverse and inclusive, portraying women in a variety of shapes, sizes and colors to show the broad spectrum of the feminine vessel.

A curated collection to help you access the magic of the cycles you experience throughout your life.


Join the community working with this magical deck to awaken and learn about their inner cycles.